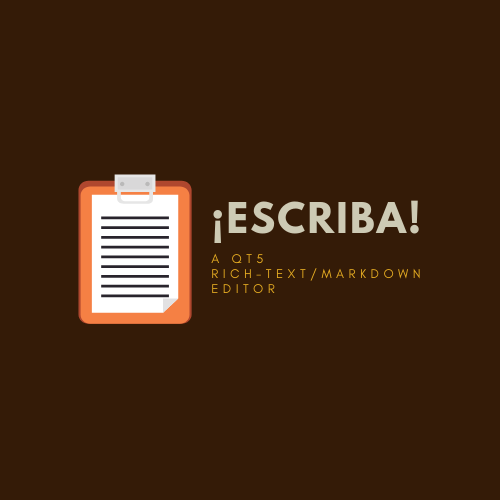 Escriba
¡Escriba! A hybrid rich-text/Markdown editor for Qt.
Available Downloads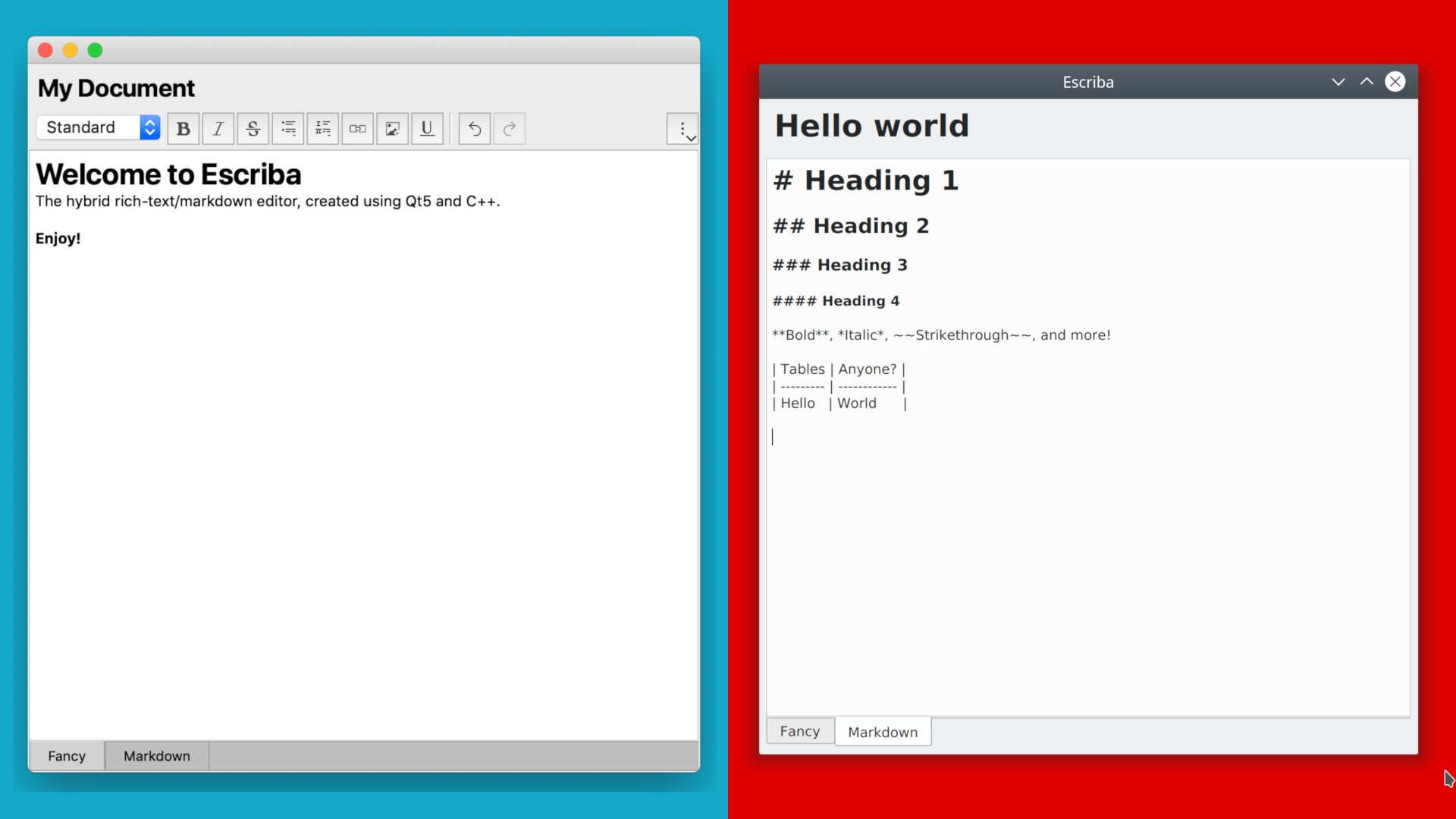 Escriba is an embedable rich-text/markdown text-editor availible for Linux, Mac, and (soon to come) Windows.
Escriba.pro - include this file if you want to embed Escriba into your app.
Escriba-dev.pro - This is an example project that is used for the development of Escriba. Check out src/example.cpp as an example of how to use Escriba.
Windows Note: I have yet to test out Windows support. Most likely the only changes needed will be in the QMake project file and/or the CMake of Markdownpanda, to configure library linking.
---
Fork!
This project is forked from MRichTextEditor. Thank you for the nice starting point, Anchakor.
Check out CHANGES.txt to see the changes made to the original MRichTextEditor.
Edit this page